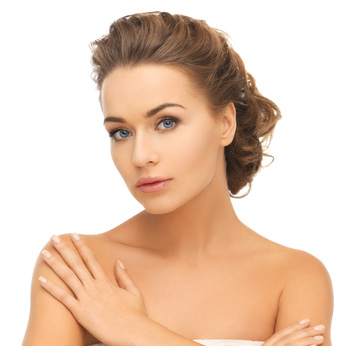 The consultation appointment is the most important time spent between the doctor and patient. It is paramount that patients feel relaxed and be prepared to talk and listen. Relax! This is all we do and we do it all day, all year! Our interest is to find out what exactly it is that may wish to change and I evaluate each patient specifically and present multiple options.
"What do you think I need?" is not the best communication.
The patients must take some responsibility for communication in describing the changes they may desire. If I feel that a given procedure is needed I will mutually discuss it. I refuse to perform procedures which are not medically and ethically grounded. Remember, no one "needs" cosmetic surgery. Aesthetics surgery is all entirely elective. Most of us, however, desire to look and feel as young as we can. The best way to approach the consultation is to do some homework before hand. It really helps to look in the mirror and analyse what it is that you would like to change. It also helps to take a look at our web site for the specific procedures that you may desire or want more information.
We will discuss your health history which is probably the single most important factor in safe surgery and anesthesia and surgical outcome. Please be prepared to inform us of any and all health problems and medications that you are taking. We need to know if you smoke and how much and for how long. We need to know if you have experienced any problem with surgery, anesthesia or post operative bleeding. In short, we need to know it all!
The decision to have cosmetic facial surgery may revolve around many thing including family, finances, recovery and health. The patient must consider several factors:
1. Are you doing it for the correct reasons?
Cosmetic surgery will not save a failing relationship or guarantee a promotion. The best patients are those who do it for the correct reasons; to look and feel better.
2. Are you healthy for the proposed procedure?
Depending upon your age and health history we may need a physical from your physician and minor lab work. This is specific to each patient and each procedure. Minor procedure with IV sedation usually require less work up than longer with general anesthesia.
3. Can you take adequate time away from work?
Every procedure carries some recovery whether it is overnight or ten days. You cannot rush healing. In this respect, the patient is as important as the surgeon for maximum outcome. Complications are higher in patients that do not obey recommended recovery instructions. Most surgical procedures require one week to two weeks to return to work. If you have several days to recover we may recommend more conservative procedures. Each patient heals at a different rate.
4. What is your budget?
Again, this is different for every patient. Some patients desire a significant make over and may perform multiple procedures at a single surgery. Others may undergo a single procedure due to finance and perform other procedures at suitable time for them.
During consultation or after when you choose to proceed with your surgery, you will be asked to come in one more time for a pre-op appointment. At this appointment we will once again go over the proposed surgery and anesthesia as well as your medical history, physical and labs if appropriate and make photos. We will write the necessary prescriptions and for some cosmetic procedures, provide creams which help your outcomes after surgery. We will also review the necessary paperwork.
The day of your surgery
You will be asked to arrive at a given time for your surgery. Your stomach must be empty when anaesthesia or combined anaesthesia is applied. It is prohibited to eat at least six hours and to drink at least four hours before surgery. Moderate eating and drinking before surgery is not prohibited if a local anaesthetic is applied.
We believe that getting a lift from a friend or relative is a better way of getting home than using a pre-booking taxi. More comfortable is to you to spend the night in our clinic. Wash your hair before surgery, but do not use hairdryer or chemical hair care products. Do not use make-up, perfumes or creams on the day of surgery. When you come to the clinic, please wear clothes that can be opened at the front as it makes dressing yourself easier. Bandages, possible haematomas and swelling on face can be hidden with suitable clothing (hood, hat and sunglasses) on your way home. Please do not wear any jewelry.
Post operative visits
Post operative visits have never a charge. These visits vary according to the procedure. Some patients need to be seen 24 hours after surgery and others may not return for a week or several weeks. It is important for us to follow you to make sure there are no problems and healing is proceeding well.